We are very pleased to announce the membership of NORDIC MODEL NOW https://nordicmodelnow.org/
Welcome to NORDIC MODEL NOW (see below the invitation to their 6 September action)
The Coalition has 36 organizations in 11 countries (Canada, Japan, Australia, Sweden, Romania, Austria, United Kingdom, Belgium, Italy, Spain, France).
Take part in WHAT'S WRONG WITH SURROGACY Webinar 6 September 2020 2pm London time

This webinar is organised by NORDIC MODEL NOW
They will present a feminist analysis, health risks of surrogacy and a summary of the key proposals from the UK Law Commissioners for commercial style surrogacy here in the UK.
To register :
To register : https://www.eventbrite.co.uk/e/whats-wrong-with-surrogacy-tickets-117290835045
Take part in the congress of Mujeres por la Abolicion and its webinar on surrogacy Sunday 13 September 17.00 (Madrid time)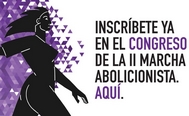 This congress will take place over 4 days. Sunday 13 September will be dedicated to surrogacy with Renate Klein (Australia) and Amelia Valcárcel (Spain) as speakers
To find out their programme and register: https://mujeresporlaabolicion.org/2020/07/29/congreso-ii-marcha-abolicionista
Take part in the workshop on surrogacy and prostitution (France) organised by the Womens March. Saturday 19 September in Toulouse 2pm (Paris time)

The World March is organising a "Forum of feminists to imagine tomorrow" in Toulouse.
On Saturday, September 19 at 2pm, the forum will address surrogacy and the prostitution system at a workshop answering three questions: Which countries are abolitionist? Who benefits of these markets? What impact does it have on women's health? This workshop will be jointly run by the "Mouvement du Nid " and "ICASM" International Coalition for the Abolition of Surrogate Motherhood.
To register: https://forumtoulousemmf.typeform.com/to/gRIJni
France – Protest against a French TV documentary
At the end of August, CIAMS and ENoMV (European Network of Migrant Women – member of the Coalition) alerted the CSA (French Supreme Audio-visual Council) about the documentary "Surrogacy: the Ukrainian industry", a shameless promotion of surrogacy in Ukraine (despite the fact that it is banned in France).
http://abolition-ms.org/actualites/alerte-csa-un-reportage-de-france3-incite-a-la-traite-des-etres-humains-gpa/
Italy – Draft law to sue Italian surrogacy clients abroad
The Vice-President (a woman) of the Italian Chamber of Deputies proposes to legislate to prosecute those involved in surrogacy beyond Italy's borders. If this law were to pass, it would be a significant step forward that would open up the possibility of prosecuting nationals for crimes and offences committed abroad.
https://www.ilmessaggero.it/mind_the_gap/utero_in_affitto_mara_carfagna_proposta_di_legge_bebe_kiev-5359937.html
N.B. Renate Klein in her book "surrogacy: a human rights violation" wrote that  In Australia, two states (New South Wales, NSW  and Queensland, QLD) and a territory (Australian Capital Territory, ACT) have laws passed by their governments criminalising overseas commercial surrogacy. The punishment is 1-3 years in jail or fines over $100'000 (about 50'000 Euros).
The problem is that not a SINGLE person has ever been jailed or had to pay a fine!!!
Ukraine / Cyprus – Trafficking in surrogate mothers
This article reveals practices that can be described as trafficking
Since Ukrainian law prohibits surrogacy for same-sex couples or for clients who wish to choose the sex of the child, a branch of Ukrainian industry is moving surrogate mothers in the fertilisation and delivery phases to so-called grey areas, such as the Turkish-controlled part of Northern Cyprus.
https://www.nytimes.com/2020/08/15/world/europe/ukraine-baby-surrogate.html
Mexico – feminists say no to surrogacy
In Mexico a feminist coalition has just organised to say "Stop Surrogacy". Indeed, there are numerous legislative projects to try to organise surrogacy under the pressure of demand from outside Mexico and from agencies.
https://www.facebook.com/FNFABOLICIONISTA/photos/pcb.152066713115769/152066586449115
Ecuador – feminists protest against opening to surrogacy
On August 25th the Ecuadorian Parliament approved the new Organic Health Code, article 196 of which authorises surrogate motherhood. The feminists sent a memorandum to the president asking him to veto this authorisation by clearly prohibiting surrogacy.
The text of this memorandum is available here: https://www.fundaciondesafio-ec.org/
.